&nbsp
  Home
  Works
  Dance Music
  Theater Music
  Electronic Music
  Improvisation
  Selected Samples
  Biography
  Contact
  Links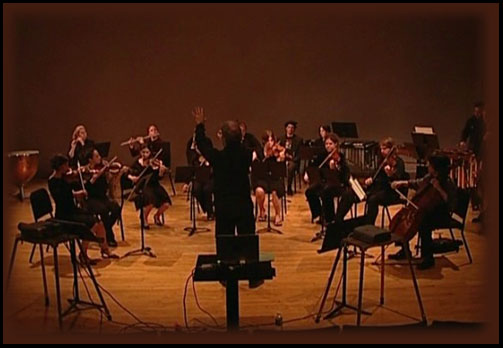 John Yannelli's interest in Improvisation, Theater and Dance gave him the opportunity to work within each medium. He incorporated existing improvisational theater techniques into music as well as developed new ways for actors, dancers and musicians to interact. He currently serves as Director of the Sarah Lawrence College Improvisation Ensemble. Many of his former students have gone on to work with or form their own professional groups, performing and recording at various locations around the globe.
Click the icons below to view samples from a
Concert of Improvised Music performed by the
Sarah Lawrence College Orchestra - John Yannelli conductor.